Our Approach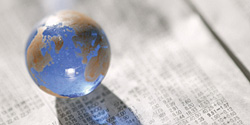 Dedicated to a Higher Level of Service.
Our approach is simple: We strive for a level of service that exceeds what others provide. We take an independent approach to the retirement plan market place and always focus on what is in the best interest of our clients.
Plan Design Assistance A customized plan for each client based on their unique goals and corporate structure, where the tax savings has the ptential to offsets much or all of the cost of establishing and maintaining the plan.
Investment Advisory Services
Ensure that from a price and performance standpoint that the investment options made available to the participants are suitable and competitive. Work to ensure that the plan participants understand the available options, their risk tolerance and time horizon so they can select suitable allocation strategies.
Minimize Your Burden Striving to minimize the burden on our plan sponsors in every step of the process by taking a hands on approach and continually looking for ways to minimize plan sponsor involvement.
Proactive Communication Keeping sponsors and employees informed of all plan limit changes, industry trends, and any other changes that may affect plan sponsors and or plan participants.
Each plan has unique requirements, and you should consult your attorney or tax advisor for guidance on your specific situation. In no way does advisor assure that, by using the information provided, plan sponsor will be in compliance with ERISA regulations.